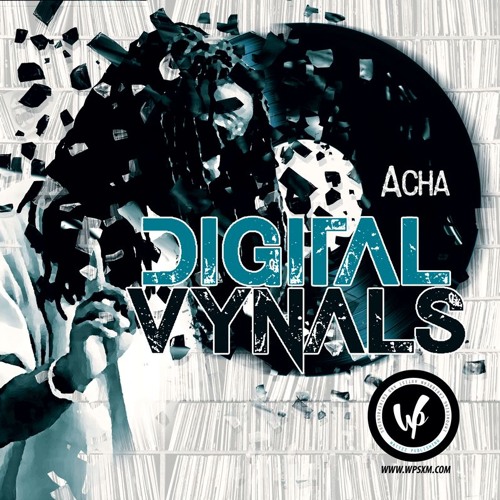 Back in Sept 2014 we had a chance to interview one of St Maarten's great underground music artist Acha. Two years later with a determined mindset and eagerly ready to grab the mic, he seem more then ready to show the world and bring a new flavor to the music scene in St Maarten. With A guitarist and pianist father, choir songstress mother, two gospel song birds for sisters and a brother who just love to ride the riddim , it seems that faith may be catching up to  young Giovanni Johnson, a.k.a Acha, while on his a new journey towards embracing music as a potential career opportunity.
He took some time out while recording his new upcoming EP titled '' Digital Vynals'' to give us and exclusive look into what to expect from the underground rising artist.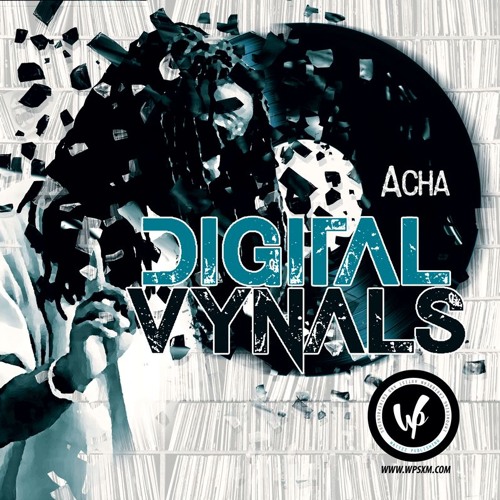 Its been a while since we last heard some music from you , What have you been up to all this time ?
Well besides working to make ends meet I've been out and about enjoying life you know getting more in tune with nature like rising early morning hours and taking hikes up to the top of the hills for a peaceful prayer moment with the Most High All Mighty , being a active father you know they like say men don't like take on their father role lol but they can't hit me da talk self first in my life is the most high and second up is my youths. I also have been spending lots of time at the beach where I also go to write, musical lyrics even theater scripts short films ect . but ye ya boi jus been humbly sorting out his private life.
Despite todays challenges faced in the music industry, what make you feel now in your life may be the right time to take music as a career choice or more seriously?
I would say that I may now be taking it more seriously because in my younger days being in the entertainment field with not much knowledge of the business side of it you know the requirements, the understanding of agreement contracts ect, as you grow older you come to realize that hey there is a lot more to this than just simply grabbing a mic and entertaining there are the many fine details that I have failed to focus upon that I now have a more or less understanding of and it is here where I found more confidence to go at it again ,however  I wouldn't say as a career, not that im putting it down as one but for me music entertainment goes deeper than having it as a career me I've been in music since ye high I'm now 32 and counting so that why for me  it's a life movement a life experience a way of living and in all my years being active in it I got to say I could never get tired of it cause when u get tired of music which reflects the RIDDIM OF THE HEART, then you basically saying you give up on life itself.
With so much choice of competition out there, how are you planning to stand out from the rest?
Simple by not coming in as a competitor, who out there to compete with one another let them stay in their own circle but as for me I'm no stranger to the field just stepped up some levels ye see so its all about bringing forth quality sensible aspiring and most of all good music to the masses and the many that enjoys great entertainment.
This new EP your about to release soon, what kind of vibe are you trying to bring across to the fans, listeners ect?
Something different very divers you know when it comes to music we can do all sorts of things with it depends on your creativity I mean music is a very serious vibe but that don't mean we cant have fun with it to as well cause remember its all part of entertainment so with this EP I say let me just have fun with it and hope the many that hears it also feels that different energy that what I would usually give off.
Where have you performed over the last 2 years?
I've made stage appearance at the Sandy Ground Fete last august 15. I also performed at a peace concert at the Marigot water front cant remember the date. Then their was the Freedom Fighters Band  reggae show held at the karacter beach bar in simpsombay .
We heard that you are also a DJ in the back ground, since when have you been a disk Jockey and
what inspired you ?
Well that I started out as a youngster me and my brother we grew up in a musical home my father use to keep this old time record player and we use to mess around with it pretending to be dj's , we then started out fooling around with cassette tapes you know the trick , record ,pause then play lol that's how we use to create mixes on cassette tapes from records and cd's in those days back in 1994 ain had no internet or computer access in those days so we had to be creative in other ways lol I really miss those days too, but anyway I then starting sneaking out with my brother (sorry mommy lol) going to house parties and sneaking into club its by doing so is where I first met and saw Mix master Pauly Dj chef Dj manice and the Good will Crew Dj Wilson Dj Dave Nice boi some of St.Maartens greatest dj's in their early times doing their thing and this inspired me now to get more involved in not only dj but music in general cause the vibe was just mad. After  that later on in the years I met up with Dj outkast also in his prime and he was just about to get his first live radio play I remember it good it was a saterday afternoon at 1o2.7 FM  back when mix master use to tun up da radio station self me and ma good friend Justin use to go to the radio station and chill with Dj Pauly and his Mix master crew also to learn from the master himself haha but yeh this same day i saw Dj Outkast in there setting up and that also boasted me to see if I really do have a musical talent and skill that I can work on and yeh see me here today both writing recording and playing music .
As St Maarten has many talented young and old men and women, do you feel there are still great opportunities available for those that are thinking about pursuing a career as a music artist or even Disk Jockey?
Yeh man , the world is full of opportunities its just how you go about promoting yourself and the product you wish to have distributed the music industry is like any other industry you got to have good product good quality and it must be something the people like, and one thing with St.Maarten youths a lot has great potential and nature raw talent.
What ca we expect from you in the next 6 months?
To be honest a lot has been going good for me that I would love to share but for now I feel to do the mime challenge lol and not reveal to much of what im working on as yet but what I will say is when the time come like yardi say it a guh mawd .
Name a few local artist that you also listen to or would like to collaborated with ?
I enjoy listening to local all ma ST.MAARTEN artists but to name a few theirs artists like A-static, General Pye, D.O Gizzle BGM, Mad Twoz, 4DH ent, Odd Brothers, King Rummer , King Vers , Mighty Dow, Dr Rum , Stretch R, Da Key, Percy Rankin, Ilismo, Lyrical L, Khalla Bone, Sigma Defence, Jorge Solano Ku-J , and Keila but still many more
If you can be anywhere in the world right now where would it be ?
I would say mama Africa because from a youth we been told some many stories about the world and the different continents countries and islands but when you speak about Africa theirs always this feeling of comfort within that's calls you to her.
As you know our cultural paper is focus on a number of community awareness building topics, most importantly Agriculture and Community development. What are your thoughts and views of the importance of Agriculture for St Maarten?
I see agriculture as a highly nicety on St.Maarten not only because it will cause a mean of income by export but health wise for the community its way better and shall be cheaper to have the foods already freshly produced here instead of having artificial and contaminated foods imported into our country that are slowly poisoning the people of St.Maarten. Agriculture itself is a way of life and if thought well can save many lives also.
What do you think can bring more community members together to focus on positive development issues for their surrounding communities?
By hosting more community events like district invite other districts to a community link and share. Or even holding sporting events games even learning programs for the youth in the community but and open even for any one from all communities that's how we keep peace and teach one another to look out for each other by promoting each other.
As we come to an end of our interview would you like to give a shout out and some inspiring words for other artist and youngster out there.
Yes I first up I would love to give thanks to the most high all mighty for keeping safe up to time and guiding me through all ups and downs I also would like to shout out Spaceless gardens for wanting to interview me I wanna send a big shout to Mix master pauly this one man I could say every and anywhere we meet up he always giving me great words of advice and motivating me to keep perfecting my talents. I also wan shout out King Rummer a young talented St.maartener with a high voltage drive and love for his music, Got to shout out ma producer Highgrade for always standing with me and always ready to work on some new materiel with me also ma boi khalla bone and to much to mention right now but yall kno who yall be so BLESSED LOVE same way.
And to all artists doing the do jus keep it rollin if you run in to some pins jus boll dem out yu way cause obstacles going always try come hinder your way but that don't mean you got to accept defeat and give up like I said music is life so if you give up on it you lost your heart beat.
If you are looking to follow or hear great music from Acha check out the following links:
Iyahpikney@ instagram
Yahpikney skabeem @facebook
Soon to come iyahpikney @youtube
http://caribbeanworldcharts.com/acha-aka-iyah-pikney-interview/